COUNTY SHIFTS TO DAYTIME COVID REPORT – Wise County Emergency Management Coordinator Cody Powell announced Monday the county's COVID-19 reporting will transition this week from same day to next day. County officials receive updated numbers about 6 p.m. daily, and Powell has been updating the dashboard (wcmess.com/covidtesting) around midnight every night. As of Monday, Powell is posting the numbers the next day by 3 p.m. "The timely reporting of information was more important early on during the pandemic," Powell said in a statement. "The goal was to prevent community spread, so knowing when COVID arrived and where it was aided people being aware and taking precautions. This is no longer the case. COVID is here in our community, not in isolated areas, but everywhere." Powell reminded citizens to wear a mask when unable to maintain 6 feet of social distance, properly wash or sanitize their hands and be careful not to expose vulnerable populations. Read more about the latest COVID-19 data for Wise County in the midweek Messenger on newsstands Wednesday and online at wcmessenger.com.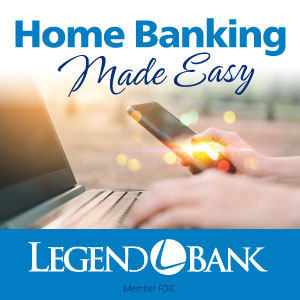 BRIDGEPORT BOIL WATER NOTICE – The City of Bridgeport yesterday announced a boil water notice is in effect until further notice due to low water pressure that happened with equipment failure during Sunday night's storms. Bridgeport water customers need to boil water prior to consumption. To ensure destruction of all harmful bacteria and other microbes, water for drinking, cooking and making ice should be boiled and cooled prior to use. The water should be brought to a vigorous, rolling boil and then boiled for two minutes. In lieu of boiling, you may purchase bottled water or obtain water from some other suitable source. Call the City of Bridgeport at 940-683-3400.
DECATUR ISD PICKS CONSTRUCTION MANAGER – Decatur ISD trustees picked Piazza Construction of Denison as the construction manager at-risk for the renovation of the former Decatur Intermediate School into a STEM academy/elementary campus. The district expects to receive a guaranteed maximum price in November or December for the estimated $4 million construction project. The campus is expected to reopen for the 2021/22 school year.
WC ANNOUNCES RETURN TO CAMPUS PLAN – In preparation for the return of students and employees to its campuses for the fall semester, which begins next Monday, Weatherford College has implemented several practices to help prevent the spread of COVID-19. The plan went into effect Monday and may be modified as needed. The plan includes mandatory face coverings on campus, classrooms limited to 50 percent of the room's maximum capacity, faculty office hours by appointment only in a setting where social distancing may be maintained at all times and students and employees who are ill should stay at home and not come to campus until they have met the CDC criteria for symptom-based recovery. The full return to campus plan is located at wcmess.com/wcwcfall.
WEEKEND VOLLEYBALL ROUNDUP – The Paradise Lady Panthers fell Thursday night in three sets to Bowie, 25-17, 25-14, 25-21. On Friday, Alvord swept Gold-Burg, 25-15, 25-19, 25-11. The Boyd Lady Jackets earned a pair of wins in a dual against Poolville, 25-12, 25-9, 25-15, and Jacksboro, 25-8, 25-21, 25-15. Bridgeport defeated Chico Friday, 25-7, 25-15, 25-17. The Decatur Lady Eagles beat Saturday, 25-12, 25-18, 25-11. Paradise defeated Alvord in a Wise County bout, 25-21, 25-22, 25-18. Bridgeport picked up two wins in a dual against Gainesville, 25-7, 25-13, 25-7 and Paris, 25-20, 16-25, 25-16, 25-18. Boyd took care of Nocona, 25-17, 25-22, 25-14, but fell to 4A No. 1 Krum, 25-15, 26-24, 25-14.
TUESDAY VOLLEYBALL GAMES – The Decatur Lady Eagles, ranked ninth in 4A, will host a clash of the titans tonight against 3A No. 1 Peaster at 6 p.m. Tickets for the match must be purchased online before arrival. Attendance is capped at 50 percent capacity. Tickets are available at www.decatureagles.net/HTTtickets. In other action, Bridgeport will welcome Celina at 6 p.m. Boyd will play a dual against Bowie and Iowa Park starting at 4:30 p.m. at Bowie Junior High School. Paradise will travel to face Poolville at 6 p.m. Alvord will be on the road at Grandview and Chico will head to battle Collinsville, with both games at 5 p.m.
BOYD, DECATUR VOLLEYBALL RANKED – The Boyd Lady Jackets (5-1) are the No. 9 team in Class 3A this week according to the Texas Girls Coaches Association's latest poll released Monday. Ahead of the team in the rankings are Peaster, Bushland, East Bernard, Vanderbilt Industrial, Wallis Brazos, Lexington, Wall, and Leonard. The final team in the top 10 is Lorena. Likewise, The Decatur Lady Eagles (3-0) were ranked ninth in the 4A poll behind Krum, Hereford, Needville, Farmersville, Lindale, Stephenville, Graham and Salado. Behind Decatur in 10th is China Spring.
WARM CLOSED FRIDAY – Wise Area Relief Mission (WARM) will be closed Friday for A/C maintenance. If you have an orange card, make sure to pick up your food box Tuesday, Wednesday or Thursday this week.

FUNERALS – Graveside service for Theo Marie Wilson, 96, of Chico is 10 a.m. today at Oaklawn Cemetery. Hawkins Funeral Home in Decatur is handling arrangements.
FUNERAL for Bobby Joe Fowler Sr., 77, of North Richland Hills is 2 p.m. Wednesday at Hawkins Chapel in Decatur. No set family visitation, but funeral home will be open until 9 tonight.
MEMORIAL visitation for Eugene "Red" Wood, 76, of Fort Worth is 6-8 p.m. Friday, Aug. 28 at Hawkins-Decatur.
FAMILY MEMORIAL for Martha Jacqueline "Jacquie" Teate, 86, of Paradise will be held at a later date. Hawkins Funeral Home in Bridgeport is handling arrangements.
MEMORIAL service for James "Jim" Bryant, 84, of Sunset is 10 a.m. Saturday at the Bryant family home in Sunset. White Family Funeral Home in Bowie is handling arrangements.