RHOME BANK ROBBED – Woodhaven National Bank in Rhome was robbed around noon Wednesday. Rhome Police Chief Brandon Davis said a man entered the bank and handed the teller a note that said hand over the money and no one will get hurt. He kept his hands in his pocket and did not display a weapon during the robbery. He took an undisclosed amount of cash, and he and a second suspect driving a black, four-door newer model Chevrolet pickup with paper tags headed north on U.S. 81/287. The suspect who entered the bank is described as around 5-foot, 10-inches tall, early to mid-30s, heavy build, wearing a ball cap with a logo on it and a burnt orange University of Texas shirt. He was also wearing sunglasses on the cap and had about a day or two of facial hair growth. Security cameras were able to capture images of the man, and photos can be viewed below. A description of the get-away driver was not available. Anyone with information should call Wise County Crimestoppers at 800-643-TIPS (8477) or 940-627-TIPS (8477) 24 hours a day. You may remain anonymous, and a reward of up to $1,500 is available to information leading to an arrest.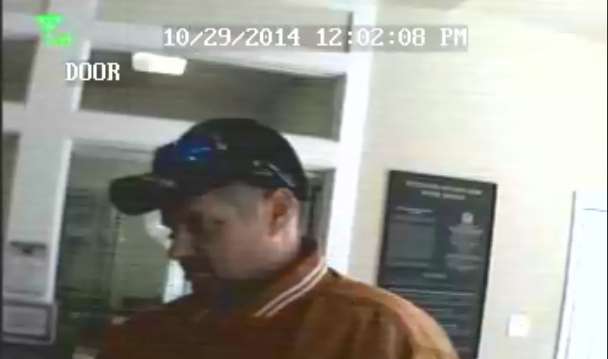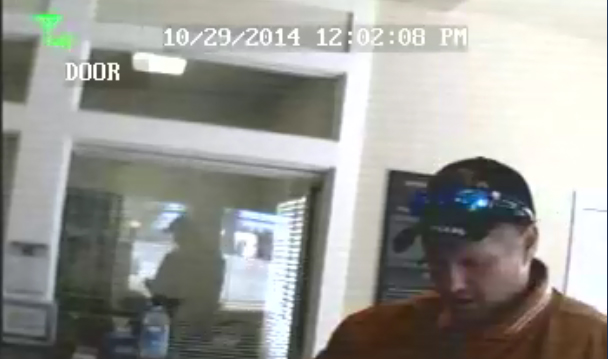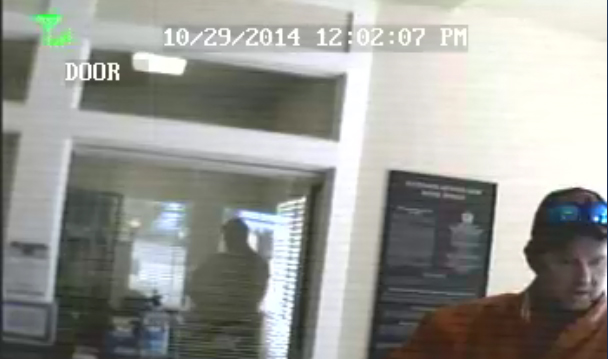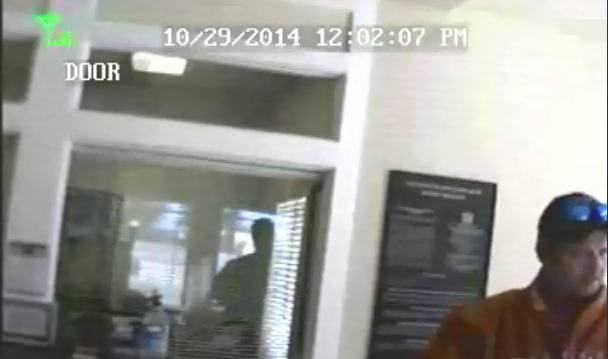 TRICK OR TREAT NIGHT IN DECATUR – Decatur City Council voted to move the city's trick or treat observance to tonight to avoid a conflict with the Eagles' final home football game Friday. The council agreed to designate Deer Park Road as one-way, northbound, between Eagle Drive and Preskitt Road from 5:30-10 tonight to help ease traffic problems in some of the city's more popular trick or treating areas.
OPEN HOUSE – The Cancer Center at Wise Regional will host an open house 11:30 a.m.-2 p.m. today. The Cancer Center has undergone extensive remodeling, including the installation of the Varian Clinac iX Linear Accelerator, which allows staff to treat cancers in Decatur much more efficiently and with the most advanced equipment. The facility is located at 2010 S. Ben Merritt Drive, in front of the main hospital off Farm Road 51 South in Decatur.
ALVORD TRUNK OR TREAT – Alvord Booster Club is hosting trunk or treat at the AHS softball field starting at 5 p.m. Friday. Pizza will be provided by the First Baptist Church of Alvord.
CHURCH TRUNK OR TREAT – Alvord United Methodist Church will hold trunk or treat at 5:30 p.m. Friday.
CHICO TRUNK OR TREAT – Morris Memorial United Methodist Church, 302 S. Weatherford St. in Chico, will hold Trunk or Treat 6-8 p.m. Friday. The event will feature candy and hot dogs.
GOVERNOR'S RIDGE FALL FESTIVAL – Governor's Ridge in Decatur will hold its annual Fall Festival 5:30-7 tonight. The event will feature trick-or-treating, a bounce house, games and prizes, merry-go-round, goblin walk, hot dogs and drinks.
THE HILLS FALL FESTIVAL – The Hills Nursing and Rehabilitation, 201 E. Thompson St. in Decatur, will hold a Fall Festival 4-6 p.m. Friday featuring indoor trick-or-treating, a bounce house, hot dogs, booths, popcorn, a cake walk and more.
BELL RINGERS NEEDED – Salvation Army Bell ringing at Wal-Mart in Decatur starts Nov. 28 and runs through Dec. 24. Friends and families, churches, civic organizations, students needing community service hours, youth groups, sports teams, Boys and Girls Scouts, all give a couple of hours of their time to help Wise County residents in need. Call Tana at 940-627-5859 to set up a time.
MEAT FUNDRAISER – Grace Baptist Church in Decatur is selling smoked meats Nov. 14-15 to benefit the church's benevolence fund. To order turkeys, hams or briskets, call 940-627-7558. Turkeys and hams may be picked up after 6 p.m. on the 14th. Briskets may be picked up 8 a.m. to 10 a.m. on the 15th.
SUNSET TRUNK OR TREAT – Sunset will host a Trunk or Treat Festival 6:30 p.m. Friday at the Sunset Fire Hall. The churches of Sunset will host free game booths rewarding kids with treats. Free hay rides and antique cars will be on display with treats for kids. The Sunset Community Park Board will have concessions.
FUNERAL – Service for Arvel Hubbard, 75, of Decatur is 2 p.m. Friday at Cornerstone Baptist Church in Decatur with burial at Sycamore Cemetery. Family visitation is 6-8 tonight at Coker-Hawkins Funeral Home in Decatur.
Print This Page