CHANCE OF SEVERE STORMS – There is a potential for strong to severe storms this afternoon and into tonight across the area, according to the National Weather Service. The main hazards are very large hail, damaging winds and isolated tornadoes. In addition, locally heavy rainfall across some areas could lead to a flooding threat. Chance of rain increases from 40 percent this afternoon to 60 percent tonight. Today's high temperature is expected to be around 80 degrees.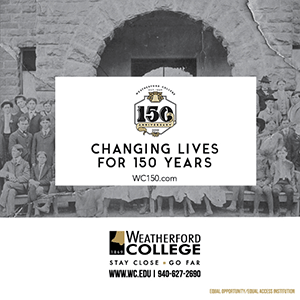 GENEALOGICAL SOCIETY – The Wise County Genealogical Society will meet at 6:30 p.m. Thursday at the Church of Jesus Christ of Latter-day Saints in Decatur. The topic is a webinar – Pain in the Access: More Web for your Genealogy.
DAR MEETING – The John B. Denton Chapter of the Daughters of the American Revolution will hold its next meeting 10 a.m. Saturday at the Wise County Historical Museum in Decatur. Medal of Honor recipient Chuck Ziegenfuss will make a presentation. Call Cecily Pegues at 817-528-8412.
BRISKET SALE – Greenwood Masonic Lodge will cook briskets for the Easter holiday. Cost is $60 per brisket, which can be picked up at Greenwood Pavilion between 9 a.m. and noon Saturday. To order a brisket call 817-982-4180 or 940-255-2782.
CAREGIVER WORKSHOP – Solaris Hospice and Decatur Medical Lodge will host a Caregiver Relief Workshop 3:30-5 p.m. April 23 at Decatur Medical Lodge. It is open to the community, including caregivers, families and medical workers. Call 940-626-2800 or 888-376-5274 to reserve a spot. Light refreshments will be served.
DAZZLE ME PINK – Dazzle Me Pink, a luncheon and fashion show at Decatur Conference Center that raises money for Wise Health Foundation's Women Services and Mary's Gift, is today. Local boutiques will showcase their spring fashions on the runway, and guests will have the opportunity to give through direct donations, a live auction and raffles. Mary's Gift provides free mammograms to patients who might not otherwise be able to afford one. To inquire about reservations, call 940-626-1384.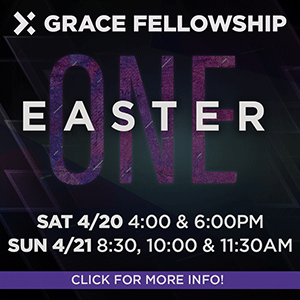 RELAY LUMINARIAS AVAILABLE – Luminarias for Relay For Life of Wise County are $5 each. You can decorate your own bag or volunteers can do it for you. Luminarias can be dedicated to loved ones lost, someone currently battling cancer or anyone who has overcome cancer. They will be lit the night of Relay, which is 6-11 p.m. May 3. Call Kathy Hughes at 940-255-2944.
HOME, LAWN AND GARDEN CONNECT – The midweek Wise County Messenger includes a special Home, Lawn and Garden edition of our quarterly Connect lifestyle magazine. Pick up a copy on newsstands today.
HOLY WEEK – Ascension and St. Mark's will hold Holy Week services daily Thursday through Sunday. For details, visit asmwise.org.

FUNERALS – Graveside service for Cecil Ward, 85, of Decatur is 11 a.m. Thursday at Oaklawn Cemetery in Decatur. Family visitation is 9:30-10:30 a.m. prior to the service at Hawkins Funeral Home in Decatur.
FUNERAL for Cody Reed, 22, of Decatur is 11 a.m. Friday at the First Baptist Church of Decatur. Family visitation is 6-8 p.m. Thursday at Hawkins Chapel in Decatur.
MEMORIAL visitation for Charles Wayne "Buddy" Head, 80, of Decatur is 1-3 p.m. Friday at Hawkins Chapel in Decatur.
SERVICES for Billy Workman, 85, and Dora Crisp, both of Bridgeport; Christina Delane McBride, 50, of Arkansas; and Jan Buckner, 71, of Chico are pending at Hawkins Funeral Home in Bridgeport.
MEMORIAL service for Wayne Harveson, 83, of Bridgeport is 11 a.m. Monday at the First Presbyterian Church in Bridgeport. Hawkins-Bridgeport is handling arrangements.
SERVICE for Robert D. Abbott, 85, of Chico is 10 a.m. Friday at First Baptist Church in Chico with burial at Chico Cemetery. Family visitation is 6-8 p.m. Thursday at Jones Family Funeral Home in Bridgeport.