DECATUR MAN KILLED IN WRECK – A 22-year-old Decatur man has been pronounced dead after losing control and crashing into a tree Saturday night. At around 8:20 p.m., Cody Joe Reed of Decatur was traveling south on FM 51, approximately four miles northeast of Cottondale, when he lost control of his 2007 Dodge Ram pickup, according to Department of Public Safety spokesman Sgt. Ricky Hunter. Hunter said Reed lost control of the vehicle and traveled off the west side of the road striking a tree. Preliminary investigation indicates the pickup was traveling at an unsafe speed. Reed was transported to John Peter Smith hospital where he was pronounced dead.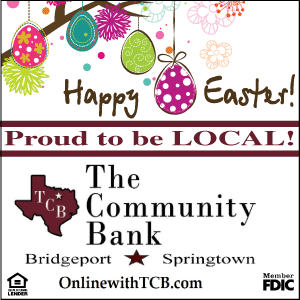 RAINFALL REPORT – Weekend storms brought much-needed rain to our area. Rainfall totals from Saturday included 2.9 inches in Cottondale, 2.05 in Decatur, 1.95 in Alvord, 1.94 in Bridgeport and 1.9 in Greenwood. The forecast for today includes sunny skies and a high near 80 degrees. Rain chances return Wednesday.
DECATUR ISD TO CONSIDER CONSTRUCTION PROJECTS – After not taking action last month on the guaranteed maximum price for a 12-classroom addition and renovations at Decatur High School, Decatur ISD trustees will review the construction budget and consider committing to a project at tonight's meeting, starting at 6 with closed session. A reception for trustee Wade Watson is slated for 5 p.m.
REGIONAL ACADEMIC WINS – Slidell High School won the Class A Region III UIL academics title with 175 points. Slidell won accounting, computer science and social studies team titles. Decatur's Current Issues team won the 4A Region I title. Look for more region results in the midweek issue of the Wise County Messenger.
DIABETES SUPPORT GROUP – Wise Health System, the Wise and Montague County Medical Society and Renew Home Health will host a Diabetes Support Group 6:30 p.m. today in the Education Room of the hospital in Decatur. Dr. Brad Faglie will host a question-and-answer session on the trials and triumphs of living with diabetes and plans of action. If you have diabetes or know someone with diabetes, you are invited. If it's your first meeting, come at 6:15 to meet Dr. Faglie and get an introduction to the basics.
TAX DAY – Don't forget: today is the deadline to file your 2018 federal income tax return.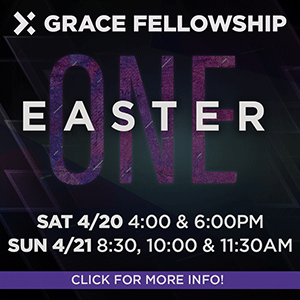 DAZZLE ME PINK – Dazzle Me Pink, a luncheon and fashion show at Decatur Conference Center that raises money for Wise Health Foundation's Women Services and Mary's Gift, is Wednesday. Local boutiques will showcase their spring fashions on the runway, and guests will have the opportunity to give through direct donations, a live auction and raffles. Mary's Gift provides free mammograms to patients who might not otherwise be able to afford one. To inquire about reservations, call 940-626-1384.
DIABETES CLASSES – Total Diabetes Care at Wise Health System will hold diabetes education classes in Decatur today. The beginner class will be offered at 3 p.m., and the prediabetes class will be offered at 4 p.m. Both classes will be held at Wise Health System in the Education Room on the second floor. The classes are intended to help those with diabetes better understand and manage the disease. Classes are free and will be taught by Dick Gilley RN, CCRN, CDE. No RSVP required. Call Gilley at 940-626-1890.
FUNERALS – Services for Kenneth Taylor, 69, and Cody Reed, 22, both of Decatur are pending at Hawkins Funeral Home in Decatur.
MEMORIAL service for JoAnn Blackwood, 68, of Decatur is 2 p.m. today at the Greenwood Baptist Church. Hawkins-Decatur is handling arrangements.
GRAVESIDE service for Nathan Glenn Monk, 65, of Houston is 11 a.m. Tuesday at Oaklawn Cemetery in Decatur. Hawkins-Decatur is handling arrangements.
MEMORIAL service for Charles "Buddy" Wayne Head, 80, of Decatur is 1 p.m. Friday at Hawkins Chapel in Decatur.
SERVICE for James Largent, 66, of Fort Worth is pending at Hawkins Funeral Home in Bridgeport.
FUNERAL for G.B. Funk, 81, of Bridgeport is 2 p.m. Tuesday at the First Baptist Church in Bridgeport with burial at East Bridgeport Cemetery. Family visitation is 6-8 tonight at the church. Hawkins-Bridgeport is handling arrangements.
FUNERAL for Alice Remmele, 90, of Paradise is 10 a.m. Tuesday at Hawkins Chapel in Bridgeport with burial at Paradise Cemetery. Family visitation is 6-8 tonight at the funeral home.
MEMORIAL service for Wayne Harveson, 83, of Bridgeport is 11 a.m. Monday, April 22, at the First Presbyterian Church in Bridgeport. Hawkins-Bridgeport is handling arrangements.