SHERIFF SEEKS INFO ON MYSTERY WOMAN – The Wise County Sheriff's Office is asking the public to help identify a woman seen and heard on a home security system apparently asking for help. Sheriff Lane Akin said his office was contacted Tuesday night by a homeowner in the Indian Trails neighborhood about a half-mile from U.S. 380 between Decatur and Bridgeport. An unknown woman had left a message at a speaker box at the front gate of the residential property. "I'm really scared. Will you please open your gate? Please?" the woman is heard saying on the message, which was left around 1:30 p.m. Tuesday. The woman is described as around 25 years old, white, weighing approximately 80 pounds and seen wearing a backpack and carrying a large satchel-type purse or bag. Anyone who might have seen this woman or knows her identity is asked to call the sheriff's office at 940-627-5971.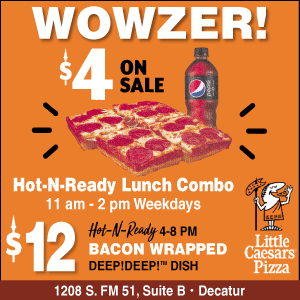 RHOME TURNS DOWN ALCOHOL IN PARK – After several speakers voiced concerns, the Rhome City Council Thursday took no action on allowing beer and wine sales during city sponsored events in the city park.
STORMS LIKELY – Thunderstorm chances will begin increasing this evening, with widespread storms expected after midnight, according to the National Weather Service. Some storms across could include hail in addition to lightning and heavy rain. Saturday's forecast includes a 90 percent chance of rain, but the severe weather potential will be greatest south and east of our area.
MEDICAL LODGE EGG HUNT – Decatur Medical Lodge will hold an Easter Egg Hunt 11 a.m.-12:30 p.m. Saturday. The event will include hot dogs, bounce house, egg hunt and prizes.
EASTER IN NEWARK – The City of Newark's 9th Annual Easter Egg Hunt is 10 a.m.-noon Saturday at Delora Doughty Royal City Park. The event will include games, crafts and refreshments. Bring your own basket and lawn chairs. Children must be accompanied by an adult.
HOME AND LAWN SHOW – The Wise County Home and Lawn Show is 9 a.m.-3 p.m. Saturday at the Decatur Conference Center. It includes local vendors who will have information and products on display to help you with any home- or garden-related projects. Proceeds from the show help fund various Decatur Rotary Club projects.
THE BAY EASTER – The Bay Church in Runaway Bay will hold its annual Easter Egg Hunt 1-3 p.m. Sunday. It will include food, prizes and free Easter photos for ages 18-months to 12 years.
CITY-WIDE GARAGE SALE – Bridgeport will hold a City-Wide Garage Sale Weekend today and Saturday. A map and a list of garage sales is available in paper form at city hall and the library. It can also be found on the city's Facebook page.
EGGSTRAVAGANZA – The City of Bridgeport's annual Easter Eggstravaganza Egg Hunt and Spring Carnival is Sunday at the Bridgeport Community Center. It will feature games, candy, inflatables, face painting and more.
EASTER IN BOYD – The Boyd Parks and Special Events Committee will present the city's first Easter Egg Hunt 10 am.-noon Saturday at James Snodgrass Park. It will feature egg hunts for various age groups and will also include food trucks, snow cones and the Easter Bunny.
EASTER IN RHOME – The City of Rhome will hold an Easter Egg Hunt 2-3 p.m. Saturday at Rhome Family Park. It will also include snacks and drinks.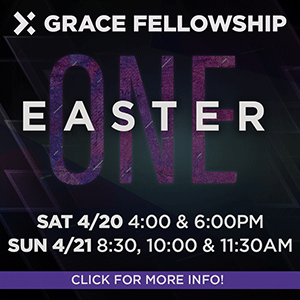 FUNERALS – Graveside service for Melba Anderson, 100, of Decatur is 11 a.m. today at Aurora Cemetery. Hawkins Funeral Home in Decatur is handling arrangements.
SERVICES for Jo Ann Blackwood, 68, of Decatur and Nathan Glenn Monk, 65, of Houston are pending at Hawkins-Decatur.
MEMORIAL service for Wayne Harveson, 83, of Bridgeport is 11 a.m. Monday, April 22, at The First Presbyterian Church in Bridgeport. Hawkins Funeral Home in Bridgeport is handling arrangements.
SERVICE for George Fred "Freddy" Allen, 66, of Springtown, formerly of Decatur, is 2:30 p.m. Sunday at Pleasant Grove Cowboy Church. Alexander's Midway Funeral Home in Springtown is handling arrangements.