2 HURT IN HIT-AND-RUN – Two people were injured in a multiple-vehicle wreck Thursday morning on U.S. 81/287 between Alvord and Decatur. Texas Department of Public Safety spokesperson Sgt. Ricky Hunter said preliminary investigation indicates a 2015 Dodge Charger and a Chevrolet Corvette were traveling south on U.S. 81/287 around 8:30 Thursday morning when the Charger crashed into a 2010 Chevrolet Avalanche and then into a trailer being towed by a Ford Pickup. The wreck happened just south of the intersection with County Road 1280 and resulted in a complete shut down of both lanes of traffic. The driver of the Charger fled the scene and has not been located, Hunter said. The driver of the Avalanche, Harry Betts, 78, and a passenger, Chase Martin, 33, were both transported to a local hospital with undisclosed injuries. The driver of the Ford was not injured. The investigation into the crash is ongoing.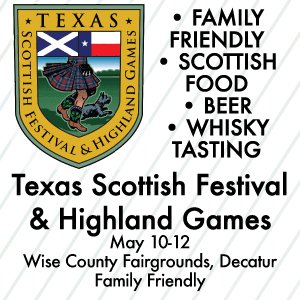 PUPPY TOSSED DURING PURSUIT – A man who fled from officers attempting to make a traffic stop Wednesday night threw a puppy out of his pickup during the pursuit. Wise County Sheriff Lane Akin said deputies attempted the stop the man for speeding on Farm Road 718 near Newark around 9 p.m. when he sped up, taking evasive action and swerving at oncoming traffic. The pursuit entered Tarrant County with speeds reaching 100 miles per hour, Akin said. At one point, the man threw what appears to be a 3-month-old puppy from the truck while he kept going. Akin said the puppy was recovered and appears to be OK. The man ended up fleeing on foot near Haslet and has not been located. Officers did locate just over 4 grams of methamphetamine in the truck, Akin said.
SHOWERS POSSIBLE – Wise County could see another round of rain late tonight and tomorrow morning according to the National Weather Service. It will be a cool day today with a high of 61 degrees.
SOFTBALL PLAYOFFS – The Decatur Lady Eagles will play Brownwood in the 4A Region I quarterfinal in one-game series at 5 p.m. in Glen Rose.
BASEBALL PLAYOFFS – The Decatur Eagles will play Big Spring in a three-game series in the 4A Region I area round. Game 1 is at 7 p.m. at Wayland Baptist in Plainview. Game 2 is at 1 p.m. Saturday. Game 3, if necessary, would immediately follow.
BOOK SALE – The Decatur Public Library is holding a book sale 10 a.m. to close Friday and Saturday. Fiction, nonfiction, children's books, DVDs and videos and books on CD will be available. Call the library at 940-393-0290.
BUTTERFIELD STAGE DAYS – Butterfield Stage Days is Saturday on Halsell Street in downtown Bridgeport. The event celebrating the city's history includes a carnival, rib cookoff, Bridgeport Voice, a singing contest, and free stagecoach rides. There will also be more than 100 merchants and vendors, plus a free kids zone with bounce houses, obstacle courses, barrel train rides and yard games.
SCOTTISH FESTIVAL – The Texas Scottish Festival and Highland Games will return to the Wise County Fairgrounds in Decatur Friday through Sunday. Highlights include Celtic rock music, Scottish heavy athletics and Highland dancing, traditional food, clan tents and a children's area. This is the second year the festival has been held in Wise County. Tickets can purchased online at texasscots.com or at the main entrance.
COMMUNITY SHRED DAY – Legend Bank will host a shred day at the Decatur Branch 8 a.m.-noon (or until full) Saturday. Donations are welcome to help support Wise Hope Shelter and Crisis Center. The bank will only accept paper for shredding. No cardboard, ring binders, hard-cover books or other metal can be accepted or disposed of on-site.
BINGO NIGHT – Assumption of the Blessed Virgin Mary Catholic Church in Decatur is sponsoring Bingo Night 6:30-9 p.m. Saturday at the church.
PLANT SALE – Decatur FFA will have a Mother's Day plant sale at the DHS greenhouse on campus 1-5 p.m. Friday and 8 a.m.-noon Saturday. On Friday, enter through the high school entrance at Business U.S. 81/287 by Carson Elementary. All plants were grown by DHS agriculture students. Annuals, perennials, hanging baskets, containers and much more will be offered for sale.
RETIRED EDUCATORS MEETING – Wise County Retired School Personnel will meet 11:30 a.m. Tuesday at the Decatur Conference Center. Officers for the 2019-20 year will be installed. RSVP to Bunny Perry, 940-575-2341 or richardperry@embarqmail.com by Sunday evening.
VETERANS BREAKFAST – The Wise County Veterans Group Breakfast is Saturday at the RB Golf Club at Runaway Bay. Breakfast is 8 a.m., but veterans are invited to arrive at 7:30 for visiting and coffee. Cost is $8.
FISH FRY – Sycamore Baptist Church will hold a fish fry with bounce house for kids 5 p.m. Saturday. The church is located at 133 County Road 2425.
FUNERALS – Service for Shirley E. McWhirter, 80, of Decatur is pending at Hawkins Funeral Home in Decatur.
FUNERAL for Jerry Mack Crafton, 77, of Alvord is 2 p.m. today at First United Methodist Church in Alvord with burial at Alvord Cemetery. Hawkins-Decatur is handling arrangements.
GRAVESIDE for Ruth Elizabeth Limme, 92, of Decatur is 11 a.m. Saturday at Bethel Cemetery. Family visitation is 6-8 tonight at Hawkins-Decatur.
GRAVESIDE for Ruth Elizabeth Pearson, the infant daughter of Jordan and Lexie Pearson of Springtown, is 11 a.m. Saturday, May 18 at Oaklawn Cemetery in Decatur. Memorial is 1 p.m. Saturday, May 18 at U-Turn World Ministries Church in Chico. Hawkins-Decatur is handling arrangements.
GRAVESIDE for Ronald Mack Hilton, 81, of Decatur is 11 a.m. Saturday, May 25 at Preskitt Cemetery in Decatur. Hawkins-Decatur is handling arrangements.
SERVICE for Patricia Krebbs, 76, of Boyd is pending at Hawkins Funeral Home in Boyd.
MEMORIAL service for William "Bill" Alexander, 67, of Newark is 10:30 a.m. Saturday at Flatwood Baptist Church in Decatur. Hawkins-Boyd is handling arrangements.
FUNERAL for Billy Ray Gray, 81, of Boyd is 2 p.m. Tuesday at First Baptist Church Boyd with burial at Boyd Cemetery. Family visitation is 6-8 p.m. Monday at the church. Hawkins-Boyd is handling arrangements.
SERVICE for Christopher "Kip" Jackson, 55, of Decatur is 4 p.m. today at Ascension & St. Mark Episcopal Church in Bridgeport. Jones Family Funeral Home in Bridgeport is handling arrangements.
SERVICE for Michael Bartosiak, 64, of Paradise is pending at Jones-Bridgeport.