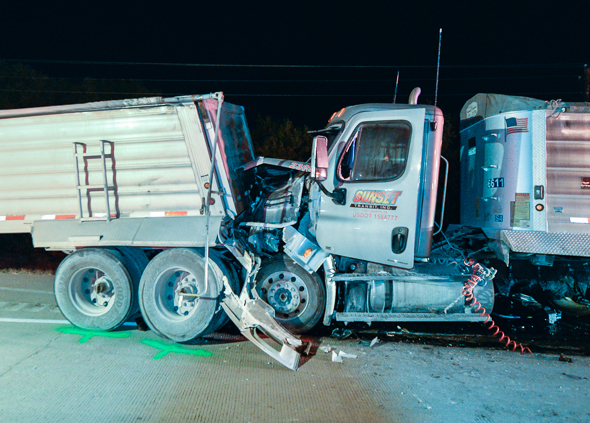 Two 18-wheelers collided early Friday morning on Texas 114, just east of Rhome.
According to Officer B. Brown of the Rhome Police Department, both trucks were heading west when the rear truck caused the front truck to jack-knife after hitting it from behind at a high rate of speed.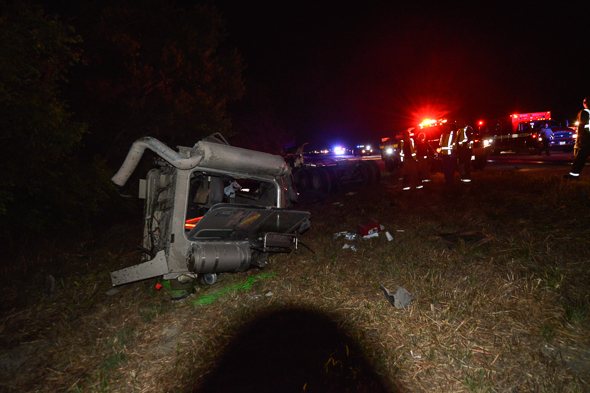 Both drivers were treated at the scene and one was flown by air ambulance to JPS Hospital in Fort Worth.
"We are unsure if the front truck was stopped or the rear truck was just traveling at a high rate of speed for some reason," Brown said. "It was a rear end crash that caused the cab of the first truck to land in the ditch."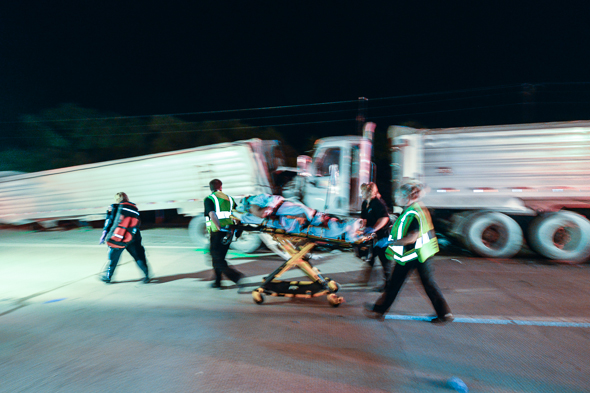 The collision caused a spill of an unknown fluid, forcing the closure of both westbound lanes, which are expected to remained closed for the next few hours.