Man shot by robbers
Posted By admin On September 27, 2012 @ 1:10 pm In Breaking News,Update | No Comments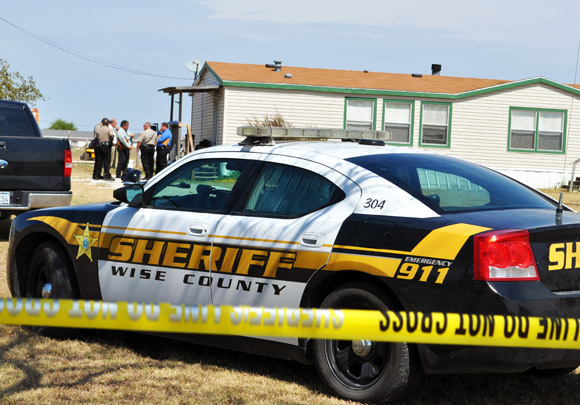 A resident of eastern Wise County was shot Thursday morning after he apparently surprised two burglars inside his home on CR 4421. The victim told the 911 operator that the suspects, a black male and a hispanic male, were in the home when he arrived from work. Both suspects were armed, apparently with guns they were attempting to steal, and one of them allegedly shot the victim with a .22 pistol. Both guns were left at the scene as the suspects fled. Sheriff's deputies responded, along with paramedics, and were searching for the suspects. The victim, whose name has not been released, told officers a white car was parked in front of the vacant house next door when he returned home. He was taken to Texas Health Fort Worth Hospital with a bullet wound to the left arm. Sheriff's investigators are still on the scene.
---
Article printed from WCMessenger.com: http://www.wcmessenger.com
URL to article: http://www.wcmessenger.com/2012/update/man-shot-by-robbers/
Click here to print.